Do you have a foot problem? Is it stopping you doing what you enjoy? Are you putting off starting that new hobby because your feet will not cope? You need to see a Podiatrist. We will have you walking on air! Just check out our round up of 2019 and the conditions we have treated.
What a fantastic year we have had at West Berkshire Foot Clinic, our first full year in business! It has been a busy year treating feet! Lets look at some of the fantastic treatments we have offered our patients who decided seeing a podiatrist was their new years resolution!
Verrucas
Many of our patients come to see us after trying several other treatments to no avail, feeling totally deflated. Many patients are in such pain. It affects their day to day life and stops them enjoying the things they love to do the most. So they make the decision to see a Podiatrist.
Podiatrist Case Study 1
Our stand out success story was a lovely 46 year old lady. She had been suffering with verrucae for many years. She had tried what felt like everything and seeing a podiatrist for swift treatment was her 'last resort'. This lady was a theatre nurse in an NHS hospital. The verrucae on her feet caused so much pain she was unable to stand for long periods of time. She also had multiple large warts on her fingers which stopped her being able to do the job she loved.
Our Podiatrist was in total shock when she showed us her feet. Having only seen one case worse than hers in over a decade of practice as a podiatrist, we could sympathise with her. We knew it wouldn't be an overnight fix, but decided to use swift microwave treatment. It took a number of treatments, but I think these pictures say it all! She is now pain free and loving life!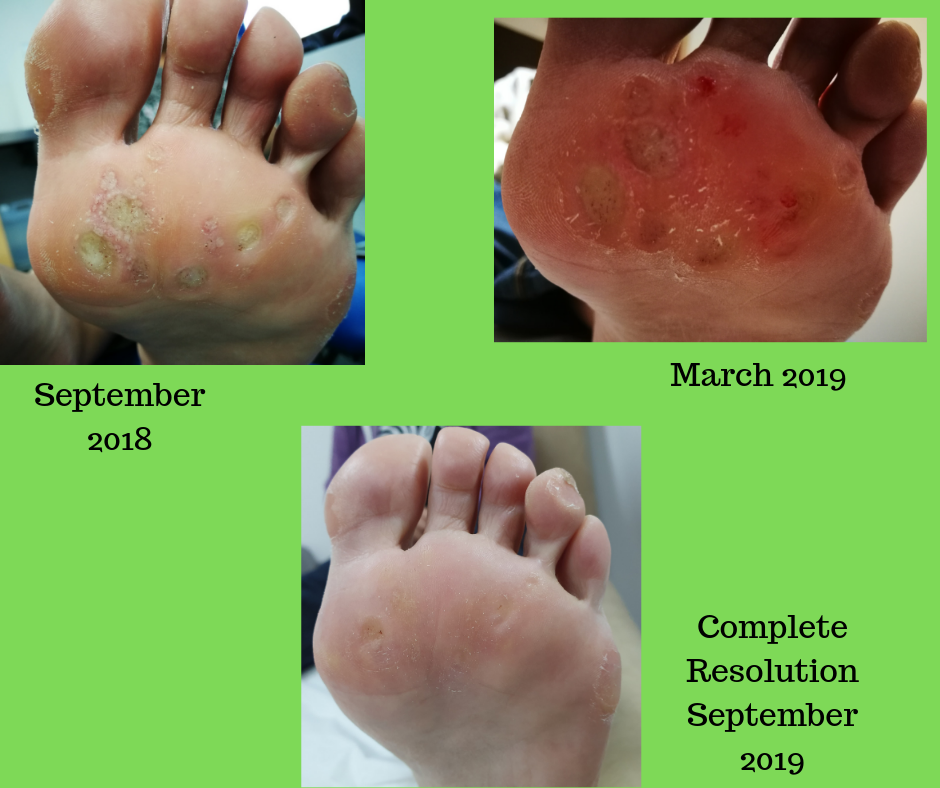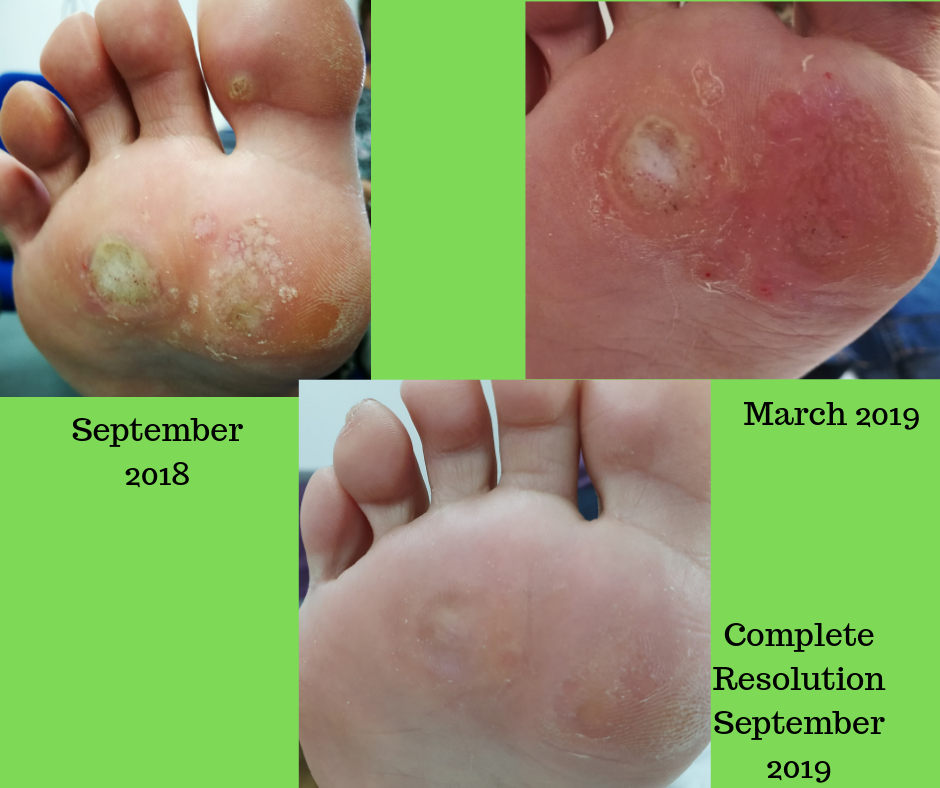 Ingrowing toenails
We are currently mid ingrowing toenail season! Although we treat ingrowing toenails all year round we find the winter season increases the numbers we see. A combination of going to closed in shoes and poor nail cutting can bring the problem about. Most patients we see have been in pain affecting day to day life. In most cases we try conservative treatment first, however some cases are not suitable for this treatment and will require surgical intervention. Patients are then booked back in for this procedure quickly and the problem is sorted. The impact this treatment has on patients well being is second to none! Pain free over night! If you have ingrowing toenail surgery performed, you are provided with specialist dressings to help the toe heal quickly and regular check ups to ensure all is going to plan.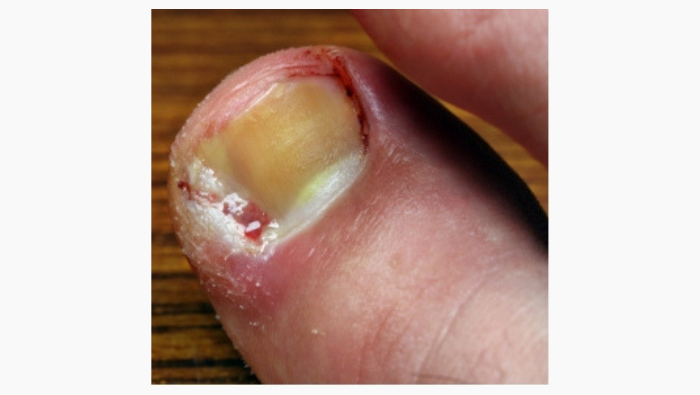 Fungal nails
Fungal nail treatment has featured highly in our clinical practice. We are one of the only specialist clinics in the area to offer the most accurate and quick test for fungal nails. We have also invested in the most successful treatment available – clearanail. The results say it all in these particular photos. By drilling holes in the nail plate and treating daily with an antifungal the success rates are 4 times more successful than topical treatments brought over the counter. At West Berkshire Foot Clinic we also look at the cause of the problem, eliminating the chance of reinfection giving far better results.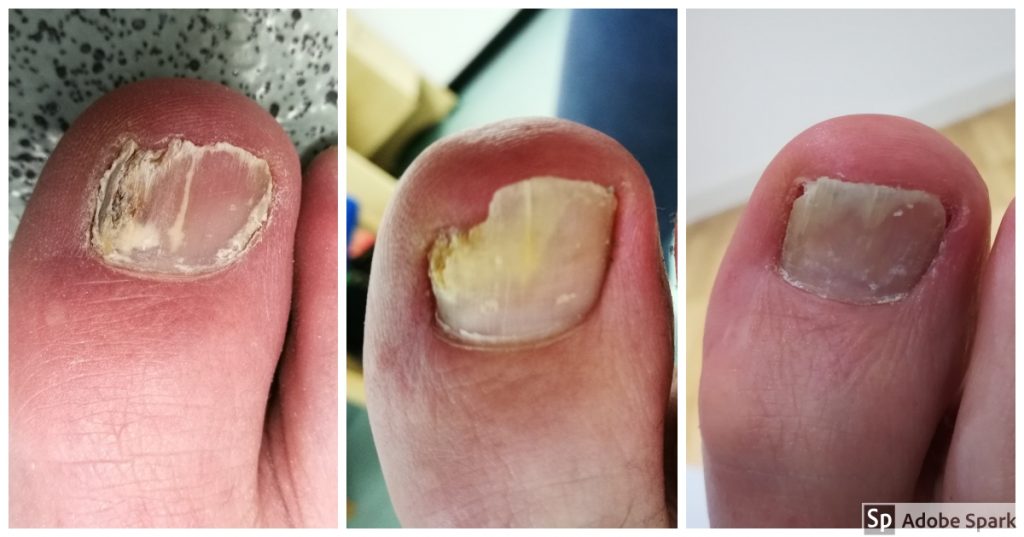 Routine Podiatry
At West Berkshire Foot Clinic we always try and solve the problem you come in with. We are not a clinic who want to keep people coming back for routine treatment unless it is necessary. We are very lucky to meet some wonderful patients who for one reason and another come regularly from every 6 weeks to every 6 months and in-between. Each one of them comment on the feeling of walking on air after leaving the clinic!
Podiatrist Case Study 2
Only today we had a young lady 31 years of age who works in retail. She had multiple corns and callus areas which she had been trying to have treated with regular pedicures and corn plasters at home. Needless to say it wasn't working! We removed the callus and the corns and given her bespoke devices to wear around the toes to stop the corns coming back. We also explained why she might be getting the hard skin and educated her on the correct footwear to be wearing. She is looking forward to work tomorrow pain free!
This was just a snap shot of some of the patients we have treated this year. There are many more conditions we have treated, onward referrals made and we are sure we will continue to see similar themes in 2020.
What does 2020 hold for West Berkshire Foot Clinic?
Along with continuing the good work we already do we are going to be focusing on Dermatology. We are due to attend dermoscopy training in the new year. Dermascopes are used to closely see cell structure in skin lesions and can be important in the diagnosis of skin conditions. We have additional training courses scheduled for the summer and attending the annual College of Podiatry conference in November.
Whether you are taking up a new activity as part of a new year resolution and have developed foot problems, you would like advice or unsure if you would benefit from Podiatry contact us today. Make your new years resolution to see a Podiatrist!
To those who have supported us this year, we Thank you from the bottom of our hearts.
We wish all you all a very Merry Christmas and a Happy New Year.