Introducing Swift® Verruca Treatment
Have you got a stubborn verruca which will not respond to treatment? Then look no further than the newest in technology, quickest, easiest and most effective treatment – swift®. Our Podiatrist Louise has been using this treatment successfully since it was launched in 2016.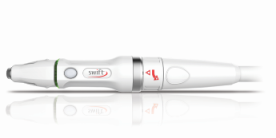 What is swift® and how does it work?
Developed in the UK, swift® uses microwave energy to treat the verruca in a very precise and controlled way. Treatment takes up to 10 seconds per verruca. The main benefit is unlike many of the alternative treatments: there is no need for any anaesthetic or dressings, and you can continue to your normal activities straight away.
The microwave energy is delivered directly to the verruca at a predetermined depth. This means that, unlike other treatments, there is no damage to the surrounding healthy tissue. It heats the skin by around 4 degrees, targeting the water molecules and destroying the infected viral cells.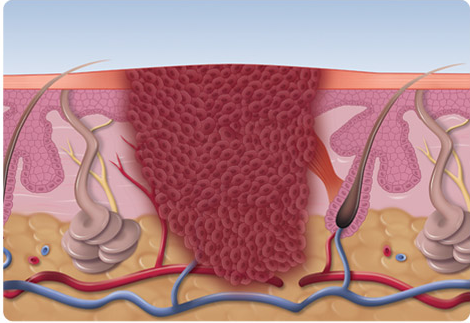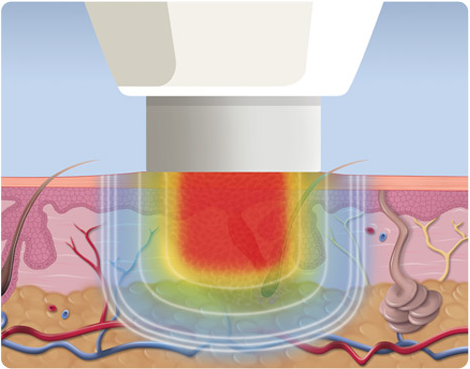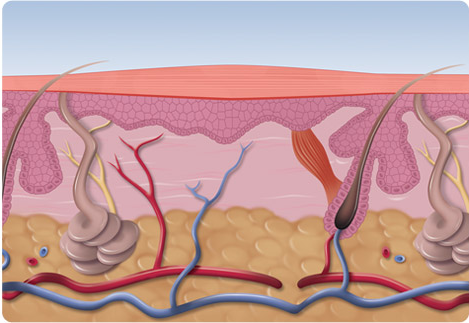 Is it safe?
Microwaves have been used in clinics for over 30 years, particularly in cancer treatments. They cannot cause damage to the DNA of living things, due to the DNA structure. So, much like the microwave in your kitchen, swift® is entirely safe!
How successful is it?
Unlike other treatments available (acids, cryotherapy, needling), swift® targets the cells which cause the verruca. This creates an immune response. Because of this, it has the highest success rate of all of the treatments available.

Treatment
At West Berkshire Foot Clinic, we offer swift® as a package of three treatments. This is recommended by the manufacturer and has been shown to give the best results. These are spaced four weeks apart. Each treatment is up to 10 seconds per verruca treated in two-second blasts. There is some slight discomfort experienced, likened to a bee sting. This dissipates immediately and you are able to continue normal activities straight away.  Occasionally, additional treatments are required – particularly with long-standing verrucae. These can be purchased separately if needed.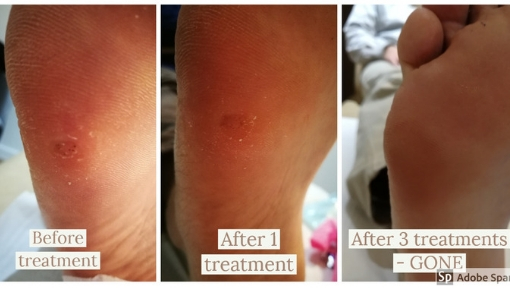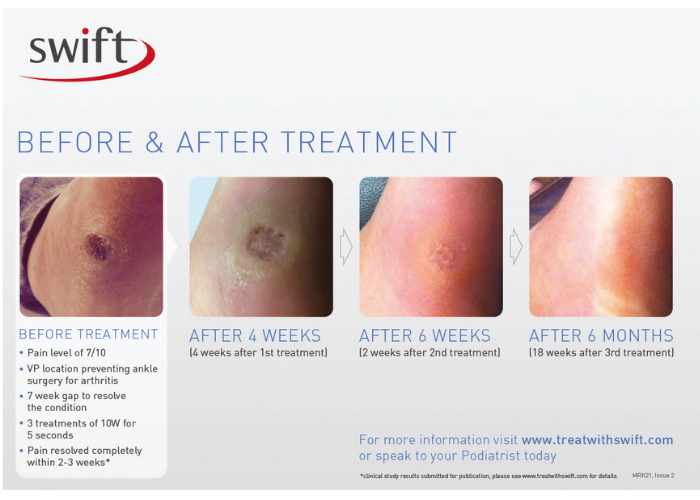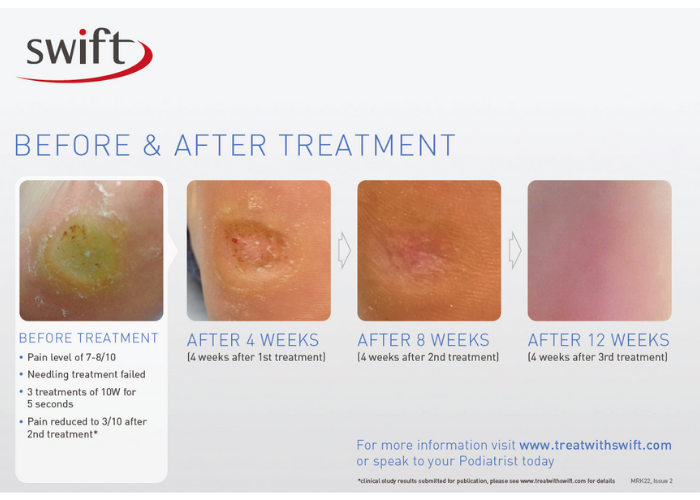 "I really don't like anyone touching my feet and this is why I let a couple of painful issues drag on for months and months. After being woken up in the night, with my sore toe, I decided to do something about it. It was so easy to book an appointment online. The system also sends you reminders. Louise was wonderful, she got straight to the point and gave me all treatments options and together we decided which one would be best for me. I have a little one and Louise was always flexible with appointments and follow ups. Since having my in growing toenails sorted, I have been back for Swift treatment. Both treatments have been successful! If you are worried or embarrassed about a foot problem, don't be. Louise is welcoming, kind and always listens." – October 2019
"I visited Louise because she was offering 'Swift', a new treatment for specific foot problems. Louise is very approachable and professional. She spent time explaining about my particular condition and the available treatments. Although the 'Swift' treatment is not cheap, it is very effective and works like magic! The condition I received the treatment for is now resolved and I am delighted! Thank you Louise!" – October 2019
"I am over the moon! I'm really happy, pleased and finally pain free!!! I'm not ashamed of my feet anymore. I went on holiday and could walk for miles, wore my lovely sandals for the day time and night time and no need for plasters or covering the bottom of my feet. I so thank you for helping me and always being positive and honest all the way through my treatment. I'm not going to lie but I was losing hope and thought I'd never be able to have my feet looking like they used to look like 10 yrs ago!! Once again Louise THANK YOU, THANK YOU, THANK YOU!!!" – September 2019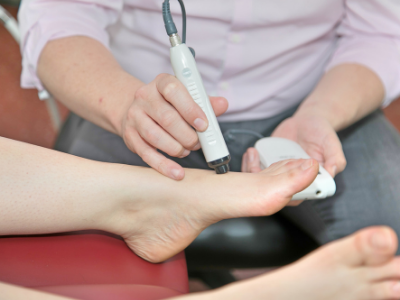 Conditions and Treatments
At West Berkshire Foot Clinic, we investigate the cause of the problem from which you are suffering – and then we treat it, using the latest in research-led treatments that provide the best success rates available.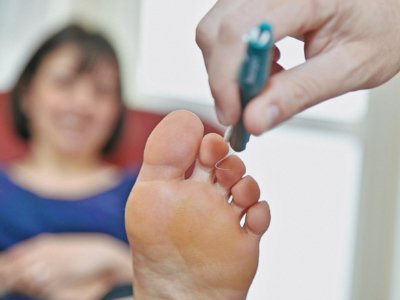 Our Clinic
Total Health West Berkshire is set in the picturesque surroundings of West Berkshire, near to local bus routes for Thatcham and Newbury….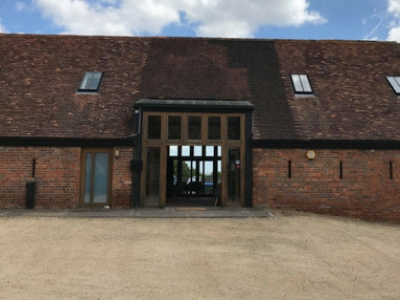 Contact Us
If you would like to book an appointment of wish to discuss this treatment further please contact us.