Coronavirus recommendations
Please click here for more information on the precautions we are putting place in clinic to prevent the spread of covid-19. Please note we ask all patients to wait in their car to be called in for their appointment, masks must be worn at all times and we ask you to wash your hands at our sink before entering the clinic.
Read more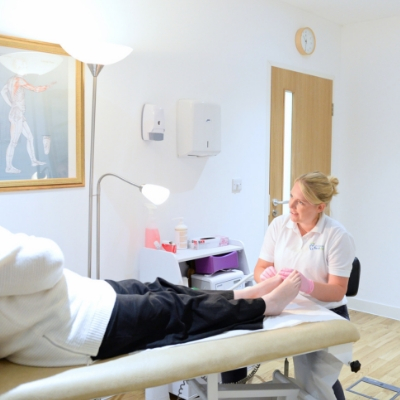 About West Berkshire Foot Clinic
At West Berkshire Foot Clinic, we provide a thorough, top quality Podiatry Service to meet all of your footcare needs. Our aim is to have you leaving the clinic walking on air!
We know how much that foot problems and pain can stop you enjoying life: they can impact on your daily activities and footwear choices. With many years' experience resolving people's footcare needs, getting them pain-free and back to the everyday activities they enjoy and being rated one of the top 3 Podiatry clinics in Newbury you know you can trust us!
Please note that due to increase demand, we have temporarily had to remove the online booking function from our website to enable us to manage this demand. If you wish to book a new patient appointment, please contact us via telephone or contact us page. We hope to have this up and running again in September 2021. Sorry for an inconvenience caused.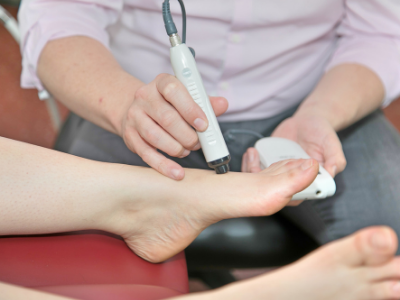 What do we treat?
At West Berkshire Foot Clinic, we investigate the cause of the problem from which you are suffering – and then we treat it, using the latest in research-led treatments that provide the best success rates available.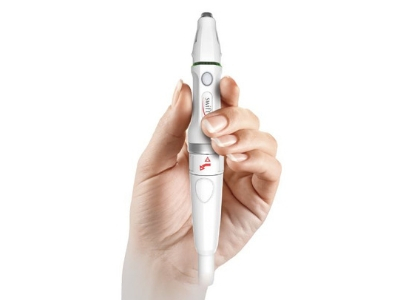 NEW! Swift Verruca Treatment
Have you got a stubborn verruca which will not respond to treatment? Have you got a painful verruca stopping you from enjoying life? Then look no further than the newest in technology, quickest, easiest and most effective treatment – swift®.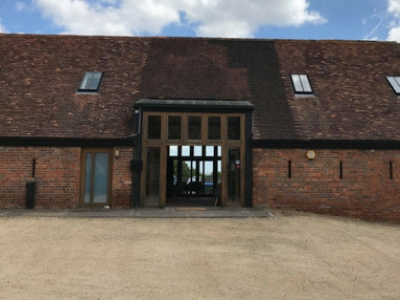 Our Clinic
Set in the picturesque surroundings of West Berkshire, near to local bus routes for Thatcham and Newbury. There is plenty of parking, including disabled spaces which are immediately outside…
"Louise is brilliant and I would 100% recommend her and services. She worked magic on my foot and I'm delighted with the outcome. Not only is she totally professional but she's a pleasure to visit and I enjoyed our chats during my appointments. Please recommend her to your family and friends if they require any podiatry work." – April 2021
"I was very pleased with my first visit to see Louise for my treatment. Louise was very welcoming and friendly and made me feel comfortable right away. She answered all of my questions regarding ongoing treatment which was very helpful. I look forward to seeing her in the very near future for this and a friendly chat. Thanks Louise x." – April 2021
"Fantastic, thank you very much." – March 2021
"First visit to Louise and my feet now feel more comfortable than they have done in a while. Was also given good advice as how to proceed. Thank you Louise for your help and expertise." – March 2021
"Hi Louise, just wanted to say a massive thank you for my appointment yesterday. I haven't stopped talking about it, and as mad as this may sound, it was so good to talk to you and learn why my feet are as they are!!!! You've changed my life, I'm in less pain and already looking forward to my next appointment! Thanks again x." – March 2021
"My uncomfortable ingrowing toenail was very promptly dealt with by Jolie at West Berkshire Foot Clinic. It was a painless procedure at the time and has been painless ever since. Very satisfied!" – February 2021
"I never thought I would get rid of my verrucae, that I have had for several years and that at times were making it painful to go for regular walks. A friend recommended Louise's podiatry practice and after consultation suggested using the Swift Verruca Treatment. Well, after 6 months and 3 treatments I am very happy to say that my verrucae have now gone and my foot completely healed. Without hesitation, I would recommend the very high quality professional services that Louise and her team have provided." – January 2021
"My feet are so much better 100% improvement, I cannot thank you enough." – January 2021
"Louise has been looking after my feet for several years. I first visited her with a problematic toenail which she was able to diagnose and treat where two other Chiropodists and a GP had failed. She is both professional and skilled. I wouldn't go anywhere else." – October 2020
"West Berkshire Foot Clinic are the very best people to help sort out my feet, it's like being in heaven when they have finished and I can't wait to get back!" – September 2020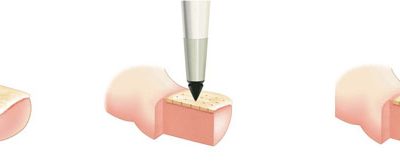 Is it fungal nail? Fungal nail is one of the more common treatment enquiries we receive. However, in many cases the issue is something other than fungal nail. For example, it might be damage from trauma or footwear, extensive use of false nails or nail polish, or...
Unsure if we can help?
Get in touch! At West Berkshire Foot Clinic we will happily answer any questions you may have.