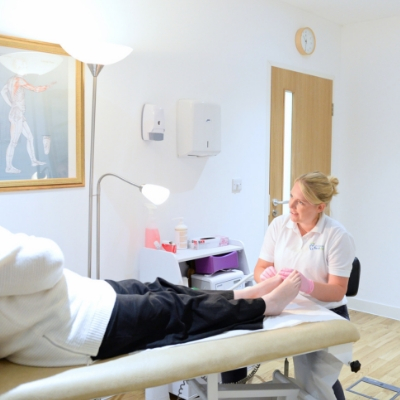 About West Berkshire Foot Clinic
At West Berkshire Foot Clinic, we provide a thorough, top quality Podiatry Service to meet all of your footcare needs. Our aim is to have you leaving the clinic walking on air!
We know how much that foot problems and pain can stop you enjoying life: they can impact on your daily activities and footwear choices. With many years' experience resolving people's footcare needs, getting them pain-free and back to the everyday activities they enjoy and being rated one of the top 3 Podiatry clinics in Newbury you know you can trust us!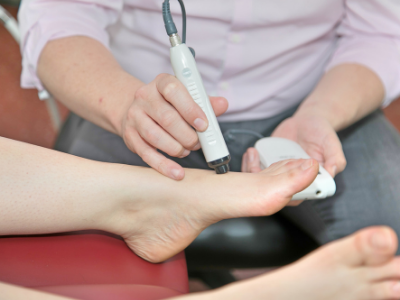 What do we treat?
At West Berkshire Foot Clinic, we investigate the cause of the problem from which you are suffering – and then we treat it, using the latest in research-led treatments that provide the best success rates available.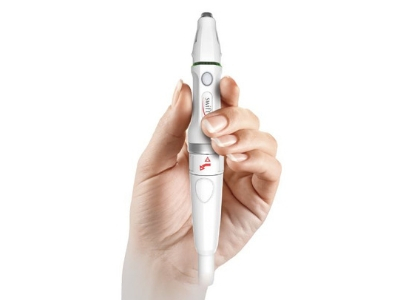 NEW! Swift Verruca Treatment
Have you got a stubborn verruca which will not respond to treatment? Have you got a painful verruca stopping you from enjoying life? Then look no further than the newest in technology, quickest, easiest and most effective treatment – swift®.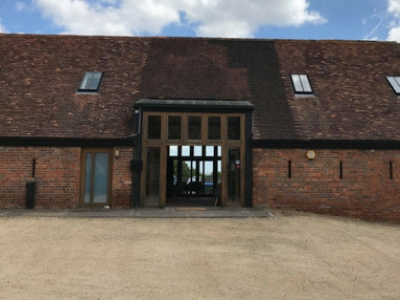 Our Clinic
Set in the picturesque surroundings of West Berkshire, near to local bus routes for Thatcham and Newbury. There is plenty of parking, including disabled spaces which are immediately outside…
I have been seeing Louise for a number of years. I have type 2 diabetes and have to be careful with my feet. Louise is very caring and has given me very good advice on how to care for feet. She removes hard skin from my feet and cuts my toe nails. I would recommend her to anyone.
"More than 2 years ago I developed a fungal infection in both of my big toe nails. For a while I tried off the counter remedies with no success. I then visited a chiropodist on and off and tried a different off the shelf treatment – again without success. Then, about 7 months ago I was put in touch with Louise. Fantastic results. Not only has the fungal infection virtually disappeared already but following Louise's advice my feet are in the best condition overall that I can remember. If you need a professional podiatrist who gets results, then get in touch with Louise at the West Berkshire Foot Clinic. Thoroughly recommended."
"I had 2 verrucas that had been causing me considerable pain for 2 months. I was having to take paracetamol every 4 hours and was struggling to walk.  
I went to see Louise and had Swift treatment, it felt hot on my foot but only for a short period of time.  After the 2nd treatment my heel pain began to subside and after the 3rd treatment I had no pain at all.  The treatment was fast and worked incredibly well."
Foot melanomas are a type of skin cancer that affects the feet. They can appear anywhere on the foot including the sole of the foot. They are usually treatable if caught early, but if left can be life threatening. Contrary to popular belief – podiatrists don't just...
Unsure if we can help?
Get in touch! At West Berkshire Foot Clinic we will happily answer any questions you may have.