Coronavirus recommendations
Please click here for more information on the precautions we are putting place in clinic to prevent the spread of covid-19. Please note we ask all patients to wait in their car to be called in for their appointment, masks must be worn at all times and we ask you to wash your hands at our sink before entering the clinic.
Read more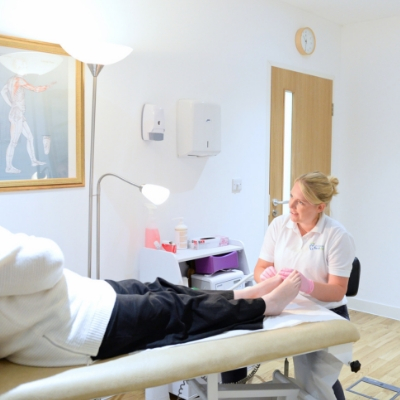 About West Berkshire Foot Clinic
At West Berkshire Foot Clinic, we provide a thorough, top quality Podiatry Service to meet all of your footcare needs. Our aim is to have you leaving the clinic walking on air!
We know how much that foot problems and pain can stop you enjoying life: they can impact on your daily activities and footwear choices. With many years' experience resolving people's footcare needs, getting them pain-free and back to the everyday activities they enjoy and being rated one of the top 3 Podiatry clinics in Newbury you know you can trust us!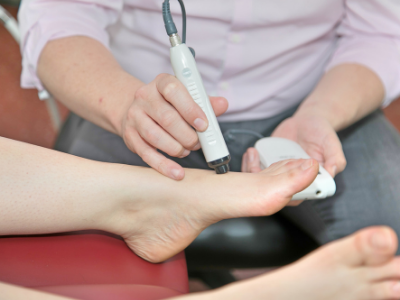 What do we treat?
At West Berkshire Foot Clinic, we investigate the cause of the problem from which you are suffering – and then we treat it, using the latest in research-led treatments that provide the best success rates available.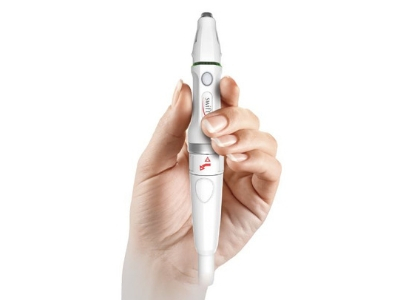 NEW! Swift Verruca Treatment
Have you got a stubborn verruca which will not respond to treatment? Have you got a painful verruca stopping you from enjoying life? Then look no further than the newest in technology, quickest, easiest and most effective treatment – swift®.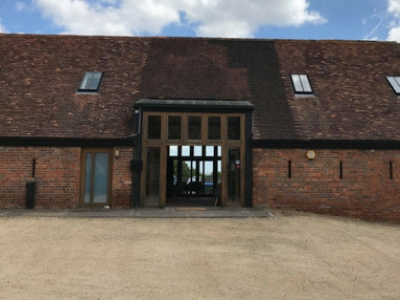 Our Clinic
Set in the picturesque surroundings of West Berkshire, near to local bus routes for Thatcham and Newbury. There is plenty of parking, including disabled spaces which are immediately outside…
"I would recommend Louise as a very caring individual who is professional and gentle when sorting out foot related problems." – October 2019
"I really don't like anyone touching my feet and this is why I let a couple of painful issues drag on for months and months. After being woken up in the night, with my sore toe, I decided to do something about it. It was so easy to book an appointment online. The system also sends you reminders. Louise was wonderful, she got straight to the point and gave me all treatments options and together we decided which one would be best for me. I have a little one and Louise was always flexible with appointments and follow ups. Since having my in growing toenails sorted, I have been back for Swift treatment. Both treatments have been successful! If you are worried or embarrassed about a foot problem, don't be. Louise is welcoming, kind and always listens." – October 2019
"I visited Louise because she was offering 'Swift', a new treatment for specific foot problems. Louise is very approachable and professional. She spent time explaining about my particular condition and the available treatments. Although the 'Swift' treatment is not cheap, it is very effective and works like magic! The condition I received the treatment for is now resolved and I am delighted! Thank you Louise!" – October 2019
"Louise has treated two troublesome ingrown toenails for me now, with great success. Skillfully carried out, with good aftercare and follow-up. Thank you." – October 2019
"I am over the moon! I'm really happy, pleased and finally pain free!!! I'm not ashamed of my feet anymore. I went on holiday and could walk for miles, wore my lovely sandals for the day time and night time and no need for plasters or covering the bottom of my feet. I so thank you for helping me and always being positive and honest all the way through my treatment. I'm not going to lie but I was losing hope and thought I'd never be able to have my feet looking like they used to look like 10 yrs ago!! Once again Louise THANK YOU, THANK YOU, THANK YOU!!!" – September 2019
"Ms Rehill has a disarmingly open and fresh manner on introduction. Louise, discerning, quickly grasped issues with my feet; deft removal of an extremely stubborn bit of thick nail and efficient doplar testing, she was genuinely keen to know how my particular neurological condition affected me and we discussed at length orthotics and she gave some useful advice. Vastly improved my walk and a comfort that I couldn't achieve myself. I am going again in a months time. Booking online is easy, first treatment there is an initial discount, and a reminder that gives ample time to can do or rebook without incurring cancellation charges." – September 2019
"I suffered from a corn on the ball of a foot for months – Louise sorted it in 5 minutes and gave preventative advice at the same time! Brilliant." September 2019

"After years of ignoring the hard skin on the back of my heel I finally plucked up the courage and made an appointment with Louise. Moments before arriving, the local area had a power cut. Despite that and with very little delay my treatment went ahead. I have to say that as Louise cut away the dead skin all I felt was her hand holding my foot still. No pain, no blood and a very professional approach. I would certainly recommend West Berkshire Foot Clinic, especially Louise." – August 2019
"I visited Louise for the first time recently after putting off getting treatment for a long time. I need not have worried as Louise was very reassuring, friendly and professional, with lots of different choices of treatments. Would definitely recommend Louise😊" – August 2019
"Louise was brilliant with my 13 year old daughter. She took her time to explain the treatment and to help my daughter feel at ease. After months of trying home treatments, Louise fixed my daughter's foot in just one treatment. I just wish we'd visited Louise sooner! Highly recommended." – July 2019
"I visited West Berkshire Foot Clinic following a recurrence of a corn between two toes on my right foot. Louise helped to sort this out by removing a lot of dead skin and making a silicone insert for me to wear between the affected toes. This has a been a big help and I am pain free. I had tried removing the corn myself by various (and very painful) means and ended up with an infected toe as a result. I wish I had seen Louise much earlier as I could have avoided all this! I can thoroughly recommend Louise as she provides a highly professional and caring service." – July 2019
"Louise provided a personal and comprehensive service. I felt well informed about treatment options and the flexibility to arrange appointments at a time to suit me was invaluable." – June 2019
"I am very pleased to have found Louise. She instantly put me at ease, provided a great service and I have much less foot pain as a result. No hesitation in recommending her. Thank you😊" – June 2019
"Louise was amazing, the setting is lovely, the room is tranquil and she takes through everything she was doing. Expert advice, highly recommend." – June 2019
"I visited Louise for the first time recently. She was exceptionally friendly and very competent. She helped me understand some of the problems I have been experiencing. She has recommended an excellent foot cream which has helped enormously. I will certainly be back for more." – April 2019
"Well what can I say? Louise was amazing, I was very nervous and was suffering with my feet for a very long time but as soon as I spoke to Louise I felt at ease. Louise is very friendly and explained everything in detail and resolved my issue in one appointment and really has made a difference. Will definitely be going back for some extra foot TLC and highly recommend." – April 2019
"After having spent several years suffering with athlete's foot and failing to resolve it myself I realised that seeing a podiatrist was an option. With Louise's help it has now gone away and I know what to do to avoid it reoccurring. I wish I had seen Louise much earlier! Highly recommended." – March 2019
"Great experience. Had been to doctors and other foot specialists and no one knew what was wrong. Louise instantly knew what was wrong and helped sort it. Years of not knowing. Wish I had found her earlier!" – March 2019
"Having suffered pain in both big toes for many years I decided to approach West Berks Foot Clinic. Really glad I did, 48 hrs after treatment from first visit pain is gone. Booked a follow for next week to get a tidy up. Thanks Louise time and money well spent, see you Monday." – March 2019
"After 4 weeks of pain and limping with an ingrown toenail I contacted Louise and within the same day Louise had removed it providing instant relief. Louise is very kind and caring and made me feel at ease throughout the treatment." – March 2019
"I had ignored little irritations on my toes for ages, until they were really painful and some shoes were unwearable. One session at WBFC, and my feet feel fantastic! All my shoes are wearable again, and I know how to prevent it happening again! Thoroughly recommend!!" – March 2019
"Cannot say enough about Louise, after 35 years and two bouts of major surgery I was still in pain. After only one visit to Louise 'pain free walking'. Now after four visits I've come to like my feet!" – February 2019
"I recently had the pleasure of Louise removing all the dead skin off my feet whilst I relaxed and enjoyed a cup of tea. All in a lovely setting too. Highly recommended, looking forward to next time already!" – October 2018
"Would highly recommend Louise; knowledgeable, caring, friendly service!" – October 2018
"Highly recommend, Louise is very thorough and clearly knows what she is doing!" – October 2018
"Louise was really good definitely recommend to people. She knew what she was talking about and answered all my questions in good detail." – September 2018
"We have been visiting Louise Rehill for several years. She has provided us with excellent service an is also courteous and charming." – September 2018
"I had 2 verrucas that had been causing me considerable pain for 2 months. I was having to take paracetamol every 4 hours and was struggling to walk. I went to see Louise and had Swift treatment, it felt hot on my foot but only for a short period of time. After the 2nd treatment my heel pain began to subside and after the 3rd treatment I had no pain at all. The treatment was fast and worked incredibly well."
"I have been seeing Louise for a number of years. I have type 2 diabetes and have to be careful with my feet. Louise is very caring and has given me very good advice on how to care for feet. She removes hard skin from my feet and cuts my toe nails. I would recommend her to anyone."
"More than 2 years ago I developed a fungal infection in both of my big toe nails. For a while I tried off the counter remedies with no success. I then visited a chiropodist on and off and tried a different off the shelf treatment – again without success. Then, about 7 months ago I was put in touch with Louise. Fantastic results. Not only has the fungal infection virtually disappeared already but following Louise's advice my feet are in the best condition overall that I can remember. If you need a professional podiatrist who gets results, then get in touch with Louise at the West Berkshire Foot Clinic. Thoroughly recommended."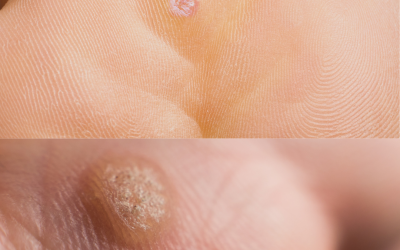 Verrucae are one of the most googled foot complaints. They are a common condition suffered from by many, so naturally there are a number of old wives tales circulating the internet! The blog post aims to expel some of the myths around verruca! What is a verruca?...
Unsure if we can help?
Get in touch! At West Berkshire Foot Clinic we will happily answer any questions you may have.