WE HAVE MOVED! Our new address is: Suite 15, Thatcham House, Turners Drive, Thatcham, RG19 4QD
click here for more information on the precautions we are putting place in clinic to prevent the spread of covid-19. 
Read more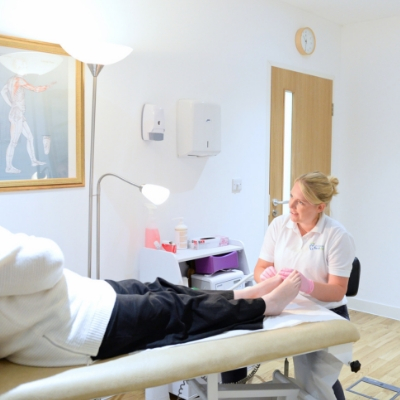 About West Berkshire Foot Clinic
At West Berkshire Foot Clinic, we provide a thorough, top quality Podiatry Service to meet all of your footcare needs. Our aim is to have you leaving the clinic walking on air!
We know how much that foot problems and pain can stop you enjoying life: they can impact on your daily activities and footwear choices. With many years' experience resolving people's footcare needs, getting them pain-free and back to the everyday activities they enjoy and being rated one of the top 3 Podiatry clinics in Newbury you know you can trust us!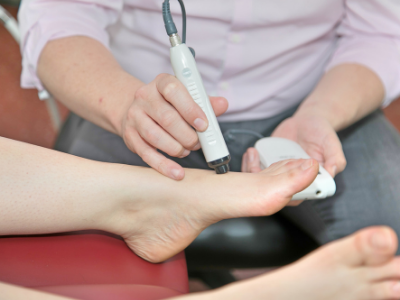 What do we treat?
At West Berkshire Foot Clinic, we investigate the cause of the problem from which you are suffering – and then we treat it, using the latest in research-led treatments that provide the best success rates available.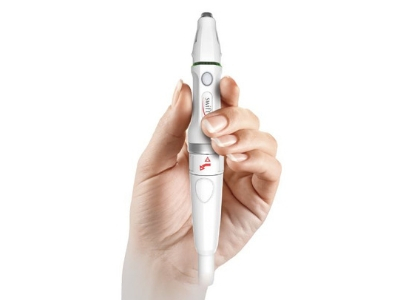 Swift Verruca Treatment
Have you got a stubborn verruca which will not respond to treatment? Have you got a painful verruca stopping you from enjoying life? Then look no further than the newest in technology, quickest, easiest and most effective treatment – swift®.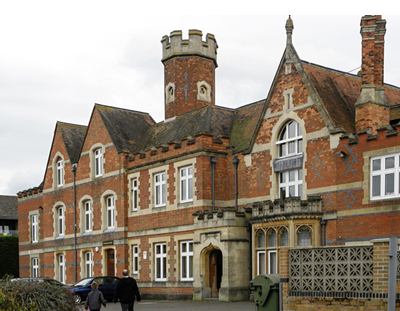 Our Clinic
Set in the historical Thatcham House of West Berkshire, near to local bus routes for Thatcham and Newbury. There is plenty of parking, including disabled spaces which are immediately outside.
"I am so pleased with the Swift treatment you used on my verrucca. You have a kind confident manner and were very thorough in ensuring that the treatment was completely successful. Thank you very much." – August 2021
"After having a huge Verruca for years, and having no luck with treatments offered by other podiatrists, I contacted Louise about trying the Swift treatment. Louise was extremely knowledgeable, reassuring and honest during my appointments. At each session I was met with the upmost professionalism and felt completely safe attending appointments during the pandemic. The result speaks for itself. No verruca, I'm no longer in pain, and I'm so happy. I would recommend Louise to anyone that wants to get rid of a verruca, or indeed anyone with any foot troubles as she is fantastic. Thank you Louise." – August 2021
"Louise was WONDERFUL and I cannot recommend her more. After struggling for many years she was so kind and caring and laid out a clear plan of action. Even during the craziness that was the pandemic she persevered to help me. If anyone is struggling with any foot related problem go to Louise." – August 2021
"Hi Louise – I just wanted to say thank you for the treatment yesterday. I actually feel more confident about my feet now and managed to paint my toenails before going away on hols. It was great to get a diagnosis and know more about how to look after my foot issues! " – July 2021
"My husband is being treated by Louise for a really persistent foot problem. We are at the initial stages of treatment but even at this early point he is much more confident and we are very hopeful that things are looking up. Thankyou for your help and support Louise." – July 2021
"Wanted to say how pleased my 10 y/o son is. He had a large verruca that had grown to this size over a year. It got to the point where the verruca was so large and painful it was affecting his gait. I am a chiropractor of 18 yrs experience and know how important gait is ( how someone walks). We made an appointment and saw Louise. The treatment – though painful at the time (he was a brave boy) – has done absolute wonders. In less than a month the verruca died, sloughed off ( with a bit of a pull) and the foot has healed. He can now play cricket and run about with no pain and is so happy. I only wish we had seen her sooner. Thank you so much. Highly recommended." – June 2021
"Louise worked miracle on my foot and finger. I had 2 verrucas on my foot that would not go away with many different treatments for over 10 years! Last year, they started spreading across my foot and hand, so I decided to tackle it differently. I went for SWIFT… after 10 months they're all gone!!!! Louise was very helpful… To me it was worth every penny… Louise was also very patient when I came to see her as the verruca on my finger was causing a lot of pain and she fixed it in no time. I don't write reviews often (this is 3rd one I ever wrote and I am 42 this year) but I always shop/live by them. So, cutting the long story short, Louise is THE podiatrist that will sort you out :)." – April 2021
"Louise is brilliant and I would 100% recommend her and services. She worked magic on my foot and I'm delighted with the outcome. Not only is she totally professional but she's a pleasure to visit and I enjoyed our chats during my appointments. Please recommend her to your family and friends if they require any podiatry work." – April 2021
"I was very pleased with my first visit to see Louise for my treatment. Louise was very welcoming and friendly and made me feel comfortable right away. She answered all of my questions regarding ongoing treatment which was very helpful. I look forward to seeing her in the very near future for this and a friendly chat. Thanks Louise x." – April 2021
"Fantastic, thank you very much." – March 2021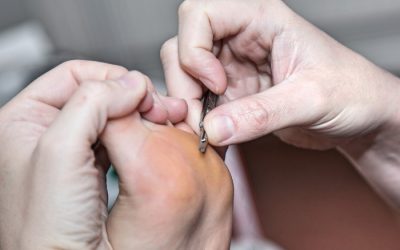 It's worrying when you find a new lump develop on your foot and even worse when that lump becomes painful or stops you doing your normal activities. I often treat people who have used google to misdiagnose their new lesion and more often than not have used an...
Unsure if we can help?
Get in touch! At West Berkshire Foot Clinic we will happily answer any questions you may have.