Are you embarrassed about the appearance of your toenails?
Do you have thickened or fungal nails? Had a trauma and now left with very little nail?
Are they stopping you doing the things you enjoy doing? Got a holiday or wedding coming up and would like to wear open toed shoes but too embarrassed?
We have the solution for you!
What is nail reconstruction?
At West Berkshire Foot Clinic we use a product called Light Concept Nails (LCN) using a technique called LCN Wilde-Pedique. This is a strong elastic gel which is designed specifically for cosmetically correcting and restoring damaged nails. We reconstruct the nail and you can paint it any colour. The nail varnish can be removed with normal nail varnish remover and repainted like a normal nail.
How long will it last?
If looked after correctly, the nail will look like and cut like a normal nail. It normally lasts 4-8 weeks but can last longer if looked after correctly. We usually advise to come back for the nail to be rebuilt or removed every 8 weeks or so.
Not just for women!
Thickened, damaged nails affect both men and women and anyone can be distressed by the appearance of a nail. We have experience treating men and women with nail reconstruction and can amend the colour to match your other nails so that it blends to the other nails without the need for nail polish!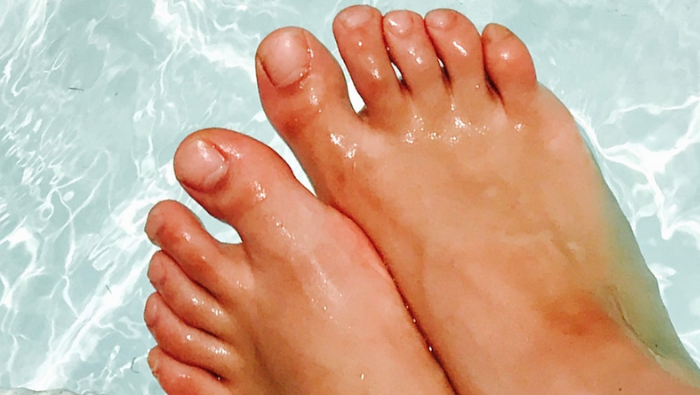 Using a product called Light Concept Nails (LCN) we reconstruct the nail and you can paint it any colour.
"Would highly recommend West Berkshire Foot Clinic. Had a LCN Wilde Pedique treatment on both my big toes and was delighted with the results. Didn't even know this treatment was a thing, so was very happy to find a local clinic as not many podiatrists offer it. After years of unsightly, half missing big toe nails I've found a solution which means I can confidently wear open toe shoes again and my toes look 'normal' :-), so will definitely be going back when needed. Louise is great and made me feel at ease. 100% recommended for all things feet! " – July 2022
Who is it suitable for?
Those missing part of a nail (it can be made for those missing the whole nail but the nail wont last as long as it works best bonded to nail – this is more suitable for a day event)
Those with damaged nails
Disguising unsightly discoloured or fungal nails (please note this is not a fungal treatment refer to our fungal nail section for more information)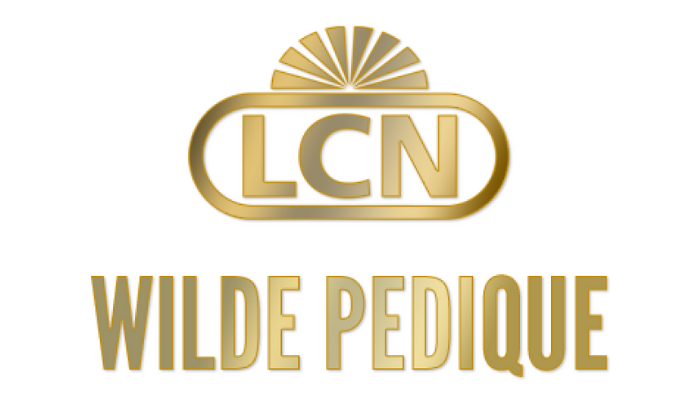 I'm interested in this treatment what do I do now?
Firstly, we will see you for an assessment appointment. We will check you are suitable for the treatment, then we will prepare the nail for the LCN treatment. Sometimes a separate appointment may be needed for the nail reconstruction depending on the amount of preparation needed and the number of nails affected.
If you are interested, or would like to see if LCN Wilde Pedique will work for you contact us today. Don't suffer any more from embarrassing nails!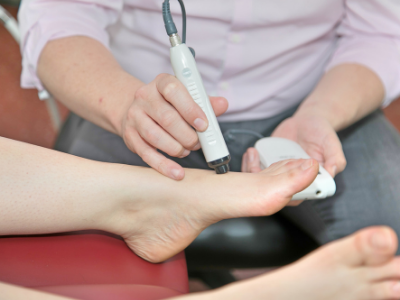 Conditions and Treatments
At West Berkshire Foot Clinic, we investigate the cause of the problem from which you are suffering – and then we treat it, using the latest in research-led treatments that provide the best success rates available.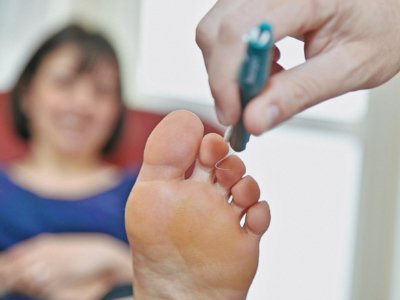 Our Clinic
Thatcham House is set in the picturesque surroundings of West Berkshire, near to local bus routes for Thatcham and Newbury….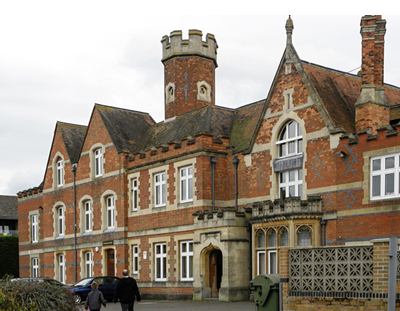 Contact Us
If you would like to book an appointment of wish to discuss this treatment further please contact us.