Fungal nail infections affect more than 30% of the population. They can present as a discoloured, thickened toenail. Fungal nails aren't going to kill you but they can lead to cellulitis and other foot conditions, particularly in people who have other medical illnesses, such as diabetes. Most commonly though, they are unsightly and can even cause pain. Many people we treat come to us after several failed attempts at treating with over-the-counter treatments.
Assessment
The only way to effectively diagnose a fungal nail is through microbiology testing. Previously, this was completed by the GP, results took six weeks, and the sensitivity was poor. A new, highly sensitive, test is now available. We are delighted to be able to offer this to our patients. The test is quick and 97% accurate. From this, a tailored plan can be put in place to treat your fungal nail.
Treatment
Because fungal nails are notoriously hard to treat, some of the topical agents available without prescription just aren't strong enough to have an effect. In some cases – despite the appearance of the nail – it isn't caused by a fungus, or the fungus isn't susceptible to the active ingredients in most fungal nail treatments. 
At West Berkshire Foot Clinic we prescribe the best treatment plan depending on the results of your microbiology test, appearance of nail and history of previous treatments. This could include prescribed topical agents, clearanail or laser treatment. Make sure you read our blog for more information.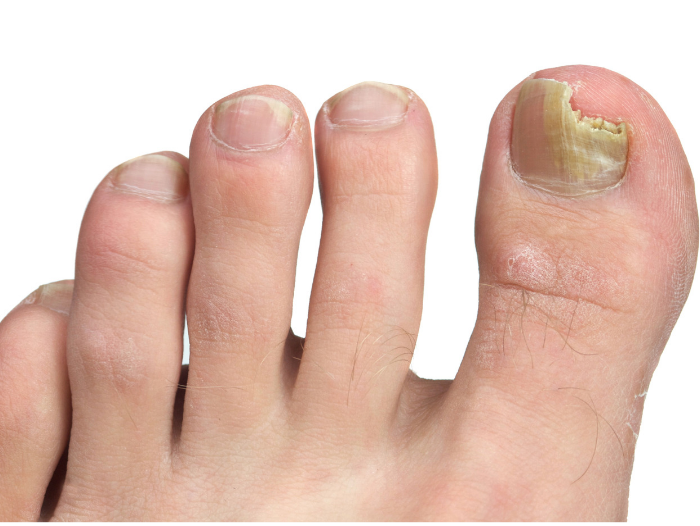 Because fungal nails are notoriously hard to treat, many of the topical agents just aren't strong enough to have an effect.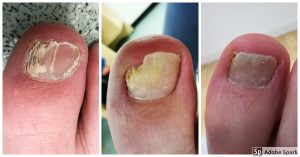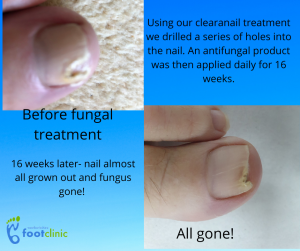 "Extremely pleased with the friendly & professional service I received from Louise. After spending money on expensive over the counter fungal nail treatments for the past 18 months or so, plus eventually seeing my GP who was dismissive, I was desperate to get my big toe nails looking healthy again! A visit to Louise gave me answers & a treatment plan. I wished I had seen her sooner, it would have saved me time & money in the long run. I would definitely recommend!" – September 2022
"More than 2 years ago I developed a fungal infection in both of my big toe nails. For a while I tried off the counter remedies with no success. I then visited a chiropodist on and off and tried a different off the shelf treatment – again without success. Then, about 7 months ago I was put in touch with Louise. Fantastic results. Not only has the fungal infection virtually disappeared already but following Louise's advice my feet are in the best condition overall that I can remember. If you need a professional podiatrist who gets results, then get in touch with Louise at the West Berkshire Foot Clinic. Thoroughly recommended." – October 2021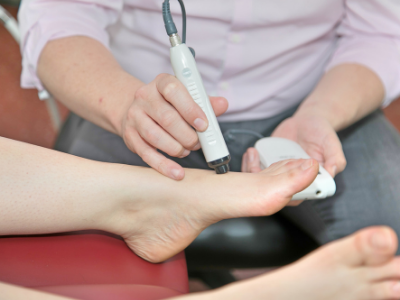 Conditions and Treatments
At West Berkshire Foot Clinic, we investigate the cause of the problem from which you are suffering – and then we treat it, using the latest in research-led treatments that provide the best success rates available.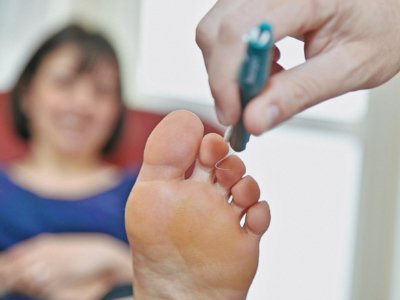 Our Clinic
Thatcham House is set in the picturesque surroundings of West Berkshire, near to local bus routes for Thatcham and Newbury….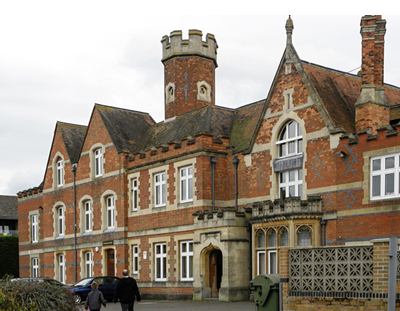 Contact Us
If you would like to book an appointment of wish to discuss this treatment further please contact us.