Treatment
Corns and callus are caused by pressure – whether due to footwear, the way you walk, or limited joint motion. We understand just how painful they can be. At West Berkshire Foot Clinic, we assess and treat the corn or callus and, most importantly, diagnose the cause of the problem in order to prevent the corn or callus from returning. This may be by addressing footwear, prescribing insoles, using offloading devices, or self-care at home. Through this treatment regime, our patients really do say they are walking on air!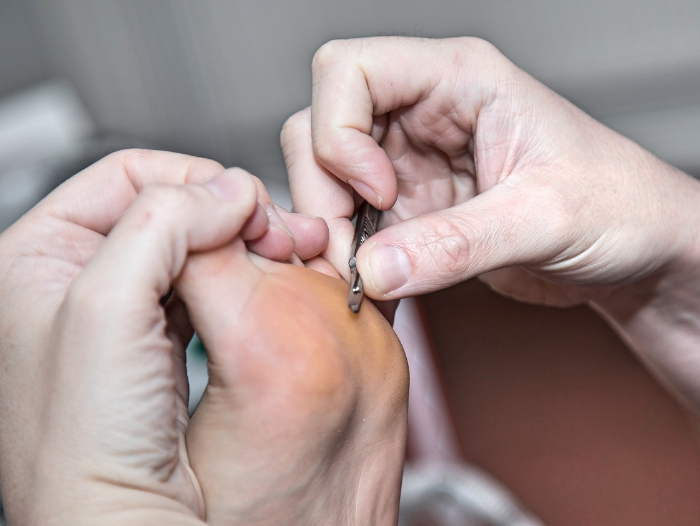 Through this treatment regime, our patients really do say they are walking on air!
"After years of ignoring the hard skin on the back of my heel I finally plucked up the courage and made an appointment with Louise. Moments before arriving, the local area had a power cut. Despite that and with very little delay my treatment went ahead. I have to say that as Louise cut away the dead skin all I felt was her hand holding my foot still. No pain, no blood and a very professional approach. I would certainly recommend West Berkshire Foot Clinic, especially Louise" August 2019
"Highly recommend, Louise is very thorough and clearly knows what she is doing!" – October 2018
"I visited Louise for the first time recently. She was exceptionally friendly and very competent. She helped me understand some of the problems I have been experiencing. She has recommended an excellent foot cream which has helped enormously. I will certainly be back for more." – April 2019
"I recently had the pleasure of Louise removing all the dead skin off my feet whilst I relaxed and enjoyed a cup of tea. All in a lovely setting too. Highly recommended, looking forward to next time already!" – October 2018
"I had ignored little irritations on my toes for ages, until they were really painful and some shoes were unwearable. One session at WBFC, and my feet feel fantastic! All my shoes are wearable again, and I know how to prevent it happening again! Thoroughly recommend!!" – March 2019
"Louise was amazing, the setting is lovely, the room is tranquil and she takes through everything she was doing. Expert advice, highly recommend." – June 2019
"I am very pleased to have found Louise. She instantly put me at ease, provided a great service and I have much less foot pain as a result. No hesitation in recommending her. Thank you 😊" – June 2019
"I visited West Berkshire Foot Clinic following a recurrence of a corn between two toes on my right foot. Louise helped to sort this out by removing a lot of dead skin and making a silicone insert for me to wear between the affected toes. This has a been a big help and I am pain free. I had tried removing the corn myself  by various (and very painful) means and ended up with an infected toe as a result. I wish I had seen Louise much earlier as I could have avoided all this! I can thoroughly recommend Louise as she provides a highly professional and caring service." – July 2019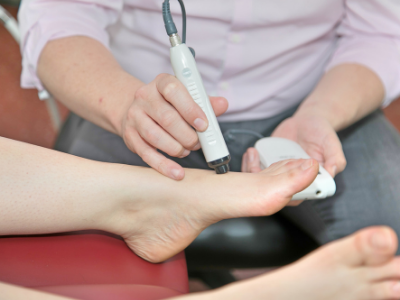 Conditions and Treatments
At West Berkshire Foot Clinic, we investigate the cause of the problem from which you are suffering – and then we treat it, using the latest in research-led treatments that provide the best success rates available.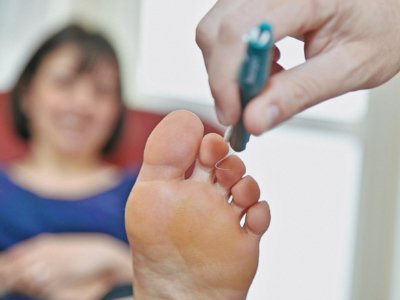 Our Clinic
Total Health West Berkshire is set in the picturesque surroundings of West Berkshire, near to local bus routes for Thatcham and Newbury….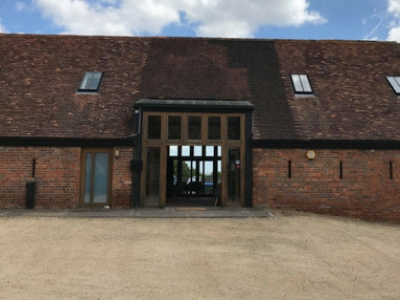 Contact Us
If you would like to book an appointment of wish to discuss this treatment further please contact us.