Treatment
Corns and callus are caused by pressure – whether due to footwear, the way you walk, or limited joint motion. We understand just how painful they can be. At West Berkshire Foot Clinic, we assess and treat the corn or callus and, most importantly, diagnose the cause of the problem in order to prevent the corn or callus from returning. This may be by addressing footwear, prescribing insoles, using offloading devices, or self-care at home. Through this treatment regime, our patients really do say they are walking on air!
"I recently attended the foot clinic to seek advice and treatment, for a serious foot problem, exacerbated by a set of injuries from an old RTA.
I was delighted to find someone, who was professional, thorough and able to inspire confidence in her ability to offer sound advice and treatment.
I have no hesitation in recommending Louise." Nov 2020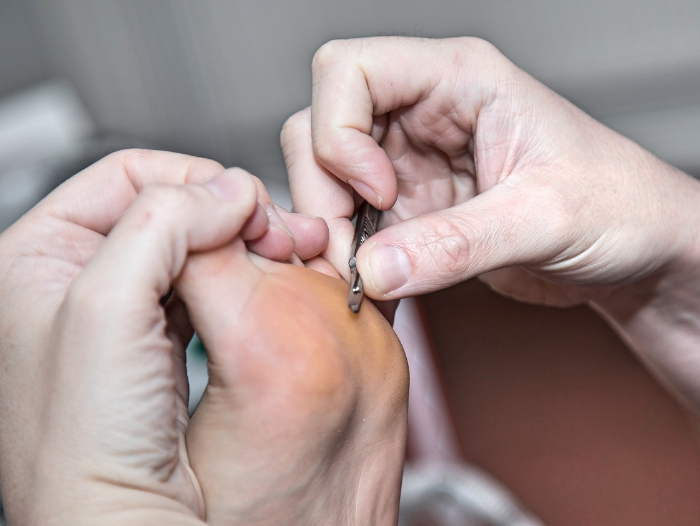 Through this treatment regime, our patients really do say they are walking on air!
"Ms Rehill has a disarmingly open and fresh manner on introduction. Louise, discerning, quickly grasped issues with my feet; deft removal of an extremely stubborn bit of thick nail and efficient doplar testing, she was genuinely keen to know how my particular neurological condition affected me and we discussed at length orthotics and she gave some useful advice. Vastly improved my walk and a comfort that I couldn't achieve myself. I am going again in a months time. Booking online is easy, first treatment there is an initial discount, and a reminder that gives ample time to can do or rebook without incurring cancellation charges." – September 2019
"I suffered from a corn on the ball of a foot for months – Louise sorted it in 5 minutes and gave preventative advice at the same time! Brilliant." September 2019
"After years of ignoring the hard skin on the back of my heel I finally plucked up the courage and made an appointment with Louise. Moments before arriving, the local area had a power cut. Despite that and with very little delay my treatment went ahead. I have to say that as Louise cut away the dead skin all I felt was her hand holding my foot still. No pain, no blood and a very professional approach. I would certainly recommend West Berkshire Foot Clinic, especially Louise." – August 2019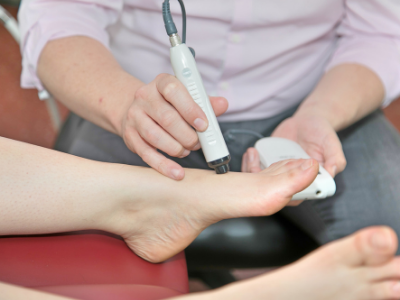 Conditions and Treatments
At West Berkshire Foot Clinic, we investigate the cause of the problem from which you are suffering – and then we treat it, using the latest in research-led treatments that provide the best success rates available.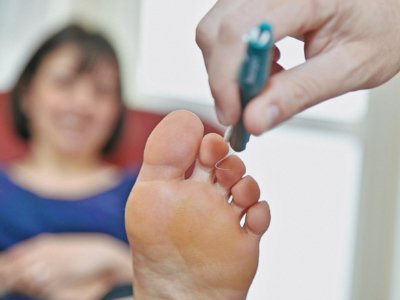 Our Clinic
Thatcham House is set in the picturesque surroundings of West Berkshire, near to local bus routes for Thatcham and Newbury….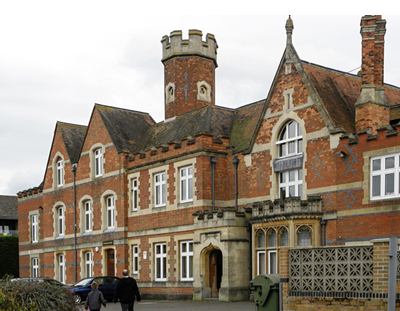 Contact Us
If you would like to book an appointment of wish to discuss this treatment further please contact us.