Treatment
Corns and callus are caused by pressure – whether due to footwear, the way you walk, or limited joint motion. We understand just how painful they can be. At West Berkshire Foot Clinic, we assess and treat the corn or callus and, most importantly, diagnose the cause of the problem in order to prevent the corn or callus from returning. This may be by addressing footwear, prescribing insoles, using offloading devices, or self-care at home. Through this treatment regime, our patients really do say they are walking on air!
"I attended the clinic in July 2022 and Louise was wonderful, very kind and calm. Treated me with great care and I wouldn't hesitate to recommend her services, as for the first time in years I can walk without pain. It was also reassuring to see that Louise retained safe covid precautions which meant a lot me. Many thanks for your help. Will be coming back to you if my feet hurt again and this time won't leave it for years! Thanks again." – July 2022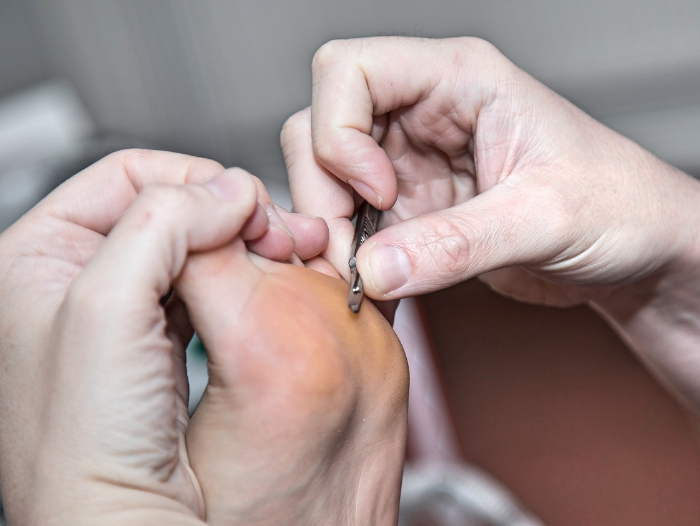 Through this treatment regime, our patients really do say they are walking on air!
"Excellent, professional service that I highly recommend." – April 2022
"Your email has reminded me to write to you to let you know how brilliantly you solved my foot problem! You removed some painful corns for me on both feet and said that I might notice an immediate improvement. Well I did! For the first time in very many years, I was able to walk pain free! I still have a little bit of a problem with my right foot which has a Morton's Neuroma but even that is feeling very much better! Thank you very much indeed for your expertise and help, it is very much appreciated! Once again best wishes for your ongoing success! " – March 2022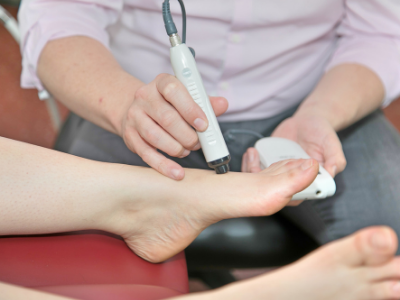 Conditions and Treatments
At West Berkshire Foot Clinic, we investigate the cause of the problem from which you are suffering – and then we treat it, using the latest in research-led treatments that provide the best success rates available.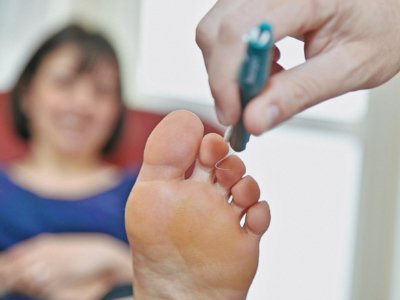 Our Clinic
Thatcham House is set in the picturesque surroundings of West Berkshire, near to local bus routes for Thatcham and Newbury….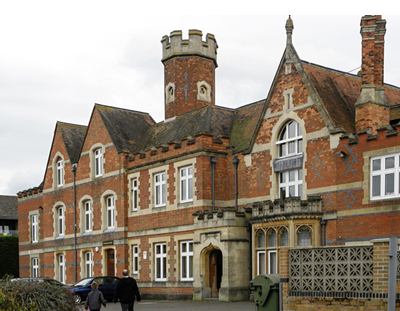 Contact Us
If you would like to book an appointment of wish to discuss this treatment further please contact us.