Our feet work hard for us, and over time, with ill-fitting footwear and injuries nails can become thickened, damaged, distorted and discoloured. This can lead embarrassment about your nail appearance and feeling like you have no treatment options left to get a normal looking nail again. Well look no further nail reconstruction will be your "cure".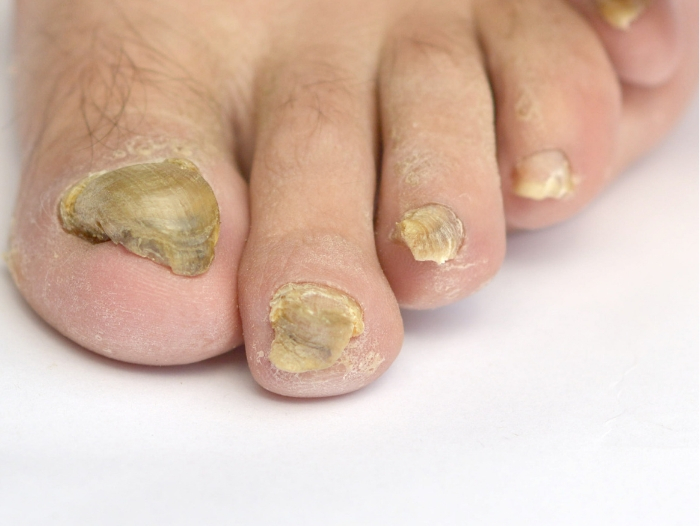 What is nail reconstruction?
Nail reconstruction is a process where the nail is restored partially or fully to provide an attractive cosmetic result. At West Berkshire Foot Clinic, we use a product called Light Concept Nails (LCN) Wilde-Pedique. LCN Wilde-Pedique is an elastic gel that adjusts to the movements of the feet and nails. This means the gel is unlikely to peal off like some other gel products and will feel completely natural. The product comes in a variety of colours so we can achieve a natural colour blend whilst covering any discolouration. The finished nail can be painted with any nail polish and this can be removed with normal nail varnish remover and repainted like a normal nail.
How long does it last?
Theoretically, the LCN nail will grow out with the original nail which can mean it can last up to 12 months, although we do not recommend leaving it on this length of time. If looked after correctly, the nail will look like and cut like a normal nail and last several months. We usually advise to come back for the nail to be rebuilt or removed every 8 weeks or so.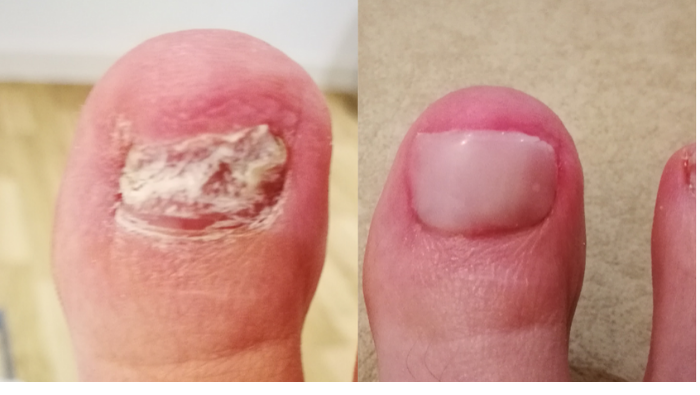 Is it suitable for me?
Nail reconstruction is suitable for anyone looking for a cosmetic improvement to their nail including;
Broken and damaged nails
Missing nails – although it can be used where there is no nail, the nail will not stay on as long as it does need real nail (even just the smallest amount) to anchor to. However, some people keep the bespoke nail when it falls off and use nail glue to reattach it.
Thickened, damaged nailsaffect both men and women and anyone can be distressed by the appearance of a nail. We have experience treating men and women with nail reconstruction and can amend the colour to match your other nails so that it blends to the other nails without the need for nail polish!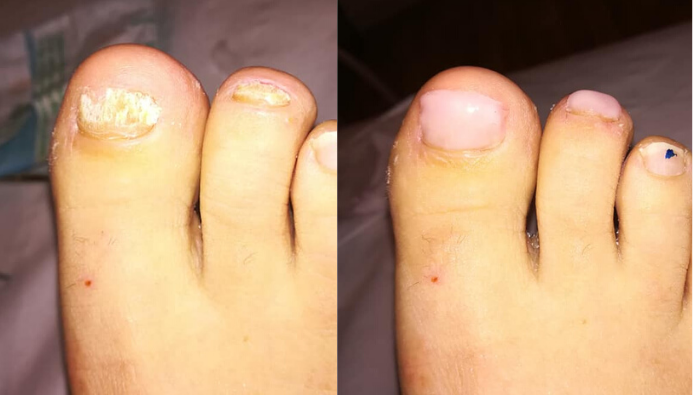 If you are interested in Nail reconstruction and wish to see if you can benefit from it, contact us today.
Please don't hide those feet away this Christmas party – enjoy happy Feet!