Would you like a quick, pain-free highly successful treatment for fungal nails?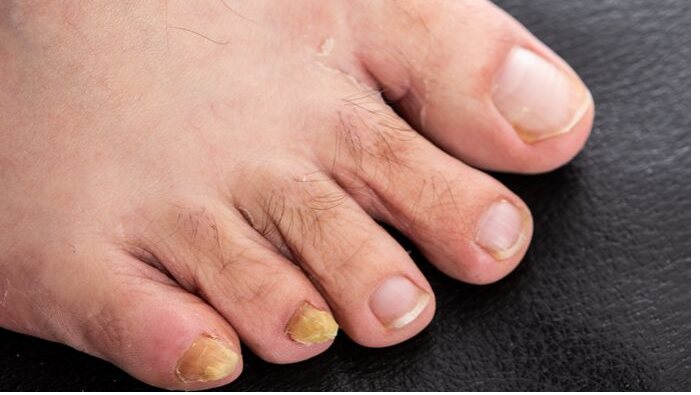 Why are fungal nails so hard to treat?
About half of the patients I treat are suffering from fungal nails. Fungal nails are notoriously difficult to treat because nail isn't very porous. Unlike skin which can be treated with a topical cream easily absorbed, due to the complex layers of keratin making up a nail, nails are not porous nor do they easily absorb topical treatments. An added complication of fungal nails is that the infection can usually increase the thickness of the nail plate meaning even more layers to try and treat!
Up until now at West Berkshire Foot Clinic we have been using topical treatments to improve the appearance and treat the fungus of the nail. This works in approx. half of cases but involves applying 2 topical products daily onto the infected nail for up to a year. I have been researching into new products and have decided to invest in the clearanail system.
What is the clearanail system?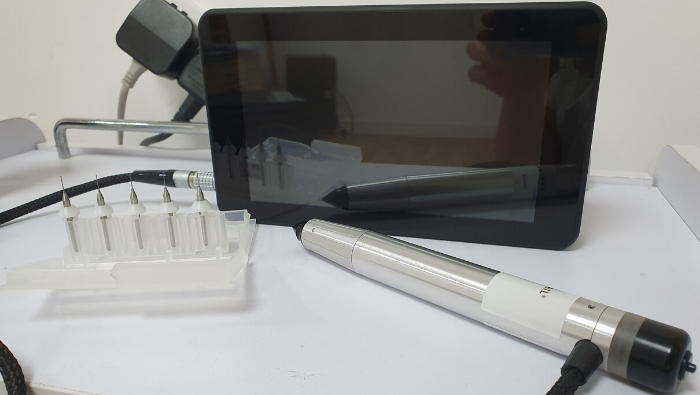 Clearanail is is a micro-cutting system designed and manufactured in UK. It involves drilling a number of very small holes into the nail plate which makes the nail more porous. A topical spray of antifungal is then applied onto the nail plate daily for 16 weeks. After this point the nail fungus should have been killed and the nail will grow out giving a better appearance. It has nearly 80% success at treating fungus.
Does it hurt?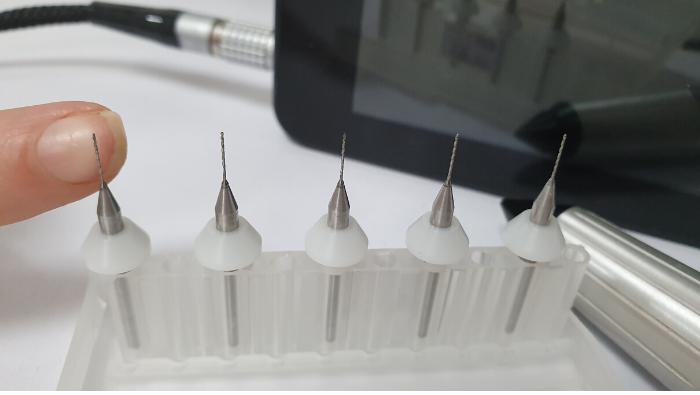 The micro-cutting system is designed to stop and retract when it reaches the lowest layer of nail so there is no skin breaking, nor blood drawn. The drill pieces are tiny – this picture shows how small they are against my index fingernail. The process should take about 30 minutes depending on the number of nails affected. There is very little noise or dust.
What do I have to do?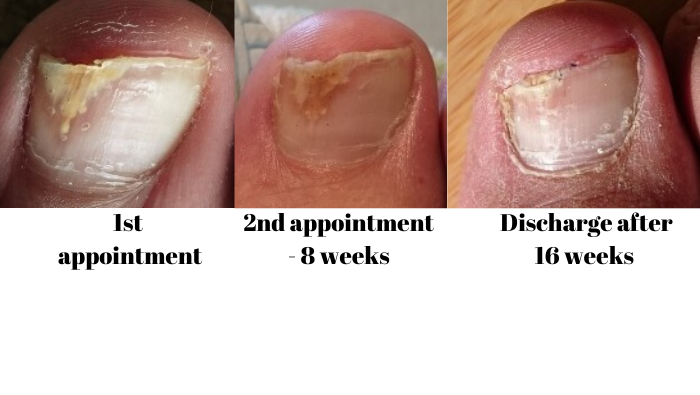 We offer this treatment as a package of care. Not only will your treatment include 2 micro-cutting appointments and any follow up appointments, but we will also include you with the products you need to prevent the cause of fungal nails. We will offer you two micro-cutting appointments – one at your assessment appointment and one 8 weeks later. You will also have a follow up at 16 weeks where in most cases you will be discharged. Along with treating the prevention of the cause of fungal nail, you will be required to spray your toenail(s) daily with an antifungal spray for the 16 weeks of treatment. Photos will be taken at each appointment to record the improvement.
It is advised and best practice to test the nail at your assessment appointment to confirm the presence of fungus and check what the fungus is susceptible to. Check out our previous blog for why this is important.
I cant wait to offer this research led, pain free highly successful fungal nail treatment to my patients! It is available now so contact us for more information.