To celebrate World Diabetes Day on 14thNovember 2018 I wanted to share my top tips for preventing foot problems when you have diabetes.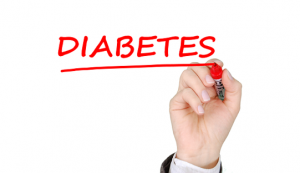 Many people ask me how diabetes can affect their feet and if good foot care is really that important?
The answer is most definitely YES!
Many changes occur throughout your body and your feet are often the first place for some of these changes to show. You may experience strange feelings or numbness in your feet, you may notice your foot has changed shape, and you may notice changes to your skin such as dryness and cracks. These symptoms, together with a reduced blood supply to your feet, may put you at a greater risk of developing more serious complications with your feet.
We have experience in treating diabetes related foot problems, but we would much rather help you prevent problems before they occur.
10 tips to protect your feet
Check your feet daily. Look for changes in colour, breaks in the skin, swelling, or anything unusual. If you cannot see the bottom of your feet easily, use a mirror or ask a family member or friend to help you. Anything unusual – seek advice from a Podiatrist.
Clean and dress any cuts or scratches as diabetes can affect the way you heal and reduce your natural ability to fight infection.
If you have corns and callous get these removed by a Podiatrist as it can lead to ulceration if left untreated – avoid corn plasters.
Apply moisturiser to your feet. You may find your skin is dry, particularly in the heel area. It is important that cracks do not appear as bacteria may enter and cause an infection.
Ensure your footwear fits correctly – if in doubt get your feet measured and shoes fitted by a reputable shoe shop. Locally I trust Charles Clinkard with measuring my families feet!
Always check inside your shoes with your hand before putting them on for any added delights that may have fallen in!
Wash your feet daily and dry them well. Remember to dry well between your toes! Don't go bare foot even at home. If you have numbness in your feet you may not realise if you stand on something or injure your foot. Just because it doesn't hurt doesn't mean you can ignore it!
Take care when cutting your toenails and only attempt this yourself if you have good eyesight and are able to reach your feet easily. If you need help we can do this for you, either in one of our clinics or in the comfort of your own home.
Keep your diabetes under control – your doctor will help you with this. Take any medication your doctor prescribes for you.
Book an appointment with a podiatrist for a diabetic foot check. We can carry out a range of assessments to determine your risk of developing problems with your feet, advise and help you with nail care, removal of corns and callus from your feet and advise you on how to prevent corns and callus from reoccurring. We can supply insoles or orthoses to help reduce excess pressures on your feet and check the fitting of your footwear.
Although we are here to help you with any foot problems you have, we would much rather work with you to keep your feet fit and healthy.
So remember – Keep checking those feet!