Skin Conditions of the Foot
Athletes Foot
It is thought that most of us will suffer from athlete's foot at some point in our lives. Athlete's foot is a fungal skin infection which has nothing to do with foot hygiene. The fungus likes dark, warmth and moisture; our feet usually provide all three.  Usually this starts as a dry, sometimes itchy, patch of skin most commonly on the borders of the feet. At its worst it usually affects in between the toes (particularly if these don't get dried properly after showers or sport). If left untreated the area can develop pustules, which develop into open sores or blisters. The fungus can spread to the nails, leading to fungal nails which can be difficult to treat if ignored. The good news is that athlete's foot is easy to treat and easily prevented from retuning. Our Podiatrists can assess and diagnose athlete's foot and prescribe a tailored treatment and prevention plan. You need not suffer any more! Contact us for more information.
Other skin conditions
At West Berkshire Foot Clinic we have experience in diagnosing a number of common skin conditions affecting the foot and also have access to a number of specialist Dermatology specialists locally. If you are suffering from any skin problems relating to your feet, contact us today for an assessment.
Just arrived…Dermoscopy

We now offer skin surface examinations using a special tool, a Dermatoscope. This can be particularly useful for non-healing wounds, moles or other lesions, helping to rule out anything more sinister. Find out more in our demoscopy blog.
Athlete's foot is a fungal skin infection which is very common! It is important to treat it early on or it can lead to other problems. 
"I can't recommend your skills enough. I have been pain free since my appointment, such a relief and worth every penny." – May 2022
Very helpful, went through all options clearly and would highly recommend." – July 2022
"Every visit is helpful and reassuring. Louise has been so professional and her experience and attention to detail has really helped us move forward with our treatment. Highly recommend Louise." – October 2020
"After having spent several years suffering with athlete's foot and failing to resolve it myself I realised that seeing a podiatrist was an option. With Louise's help it has now gone away and I know what to do to avoid it reoccurring. I wish I had seen Louise much earlier! Highly recommended." – March 2019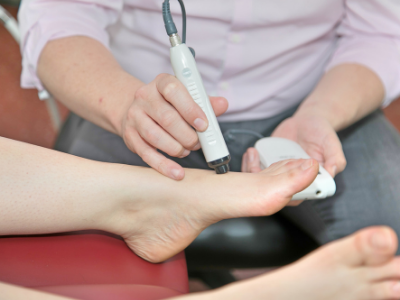 Conditions and Treatments
At West Berkshire Foot Clinic, we investigate the cause of the problem from which you are suffering – and then we treat it, using the latest in research-led treatments that provide the best success rates available.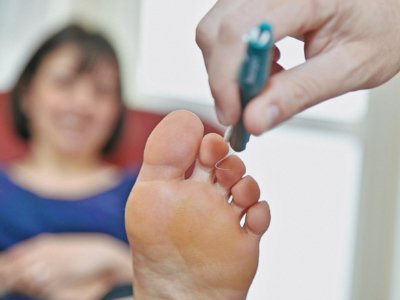 Our Clinic
Thatcham House is set in the picturesque surroundings of West Berkshire, near to local bus routes for Thatcham and Newbury….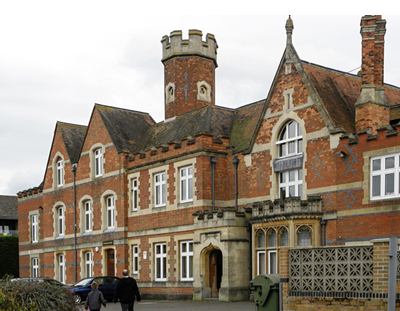 Contact Us
If you would like to book an appointment of wish to discuss this treatment further please contact us.